When you're starting out in the gin-making business, there are several different types of stills that are suited to small-batch distilling. So how do you choose?
Justine Schroder is the sole owner and operator of Mt Fyffe Distillery in Kaikōura. Her award-winning small-batch gins are all made on her 40L copper alembic column still, nicknamed 'Bruce'. She chose to upsize to the 40L column after formulating and perfecting her recipes on the much smaller 2.5L appliance still 'Teddy'.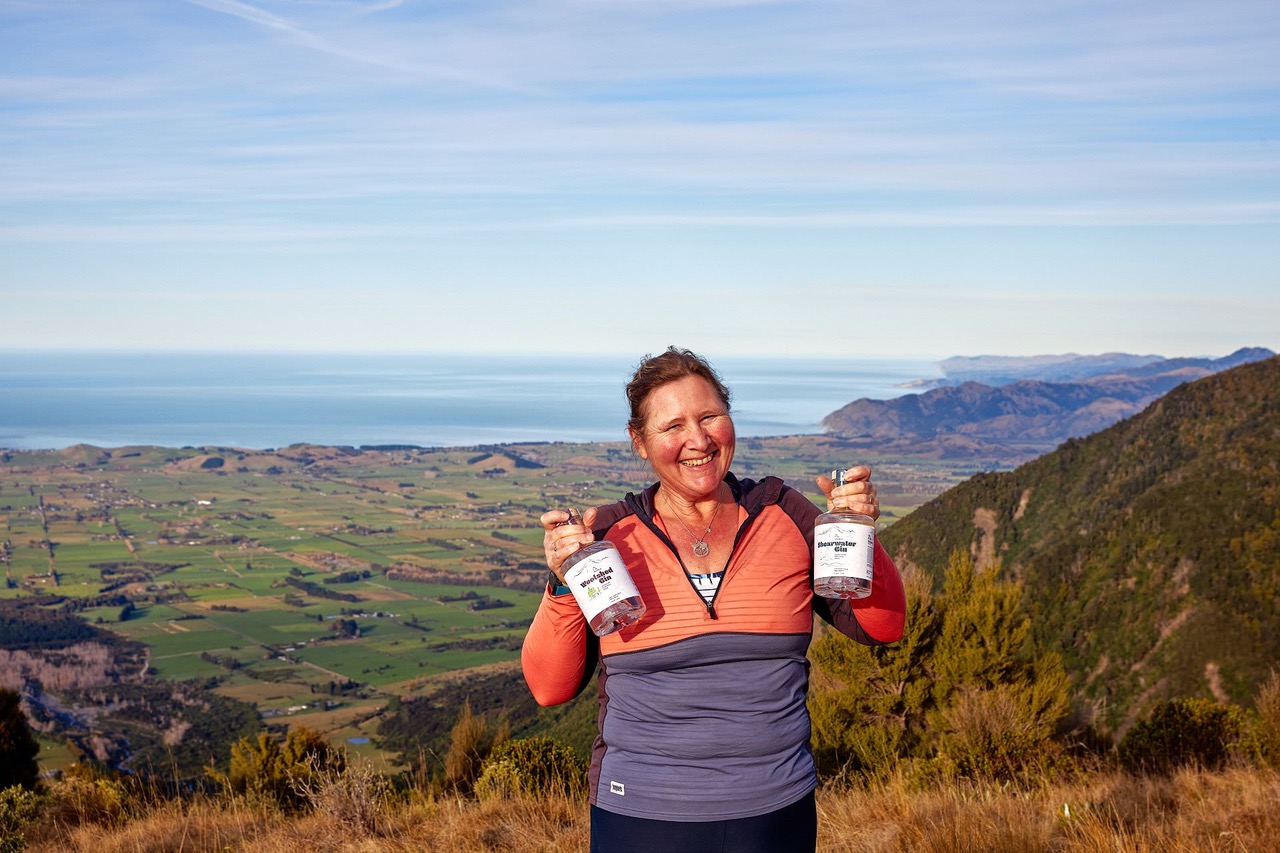 Justine's blends are inspired by her stunning Kaikōura home.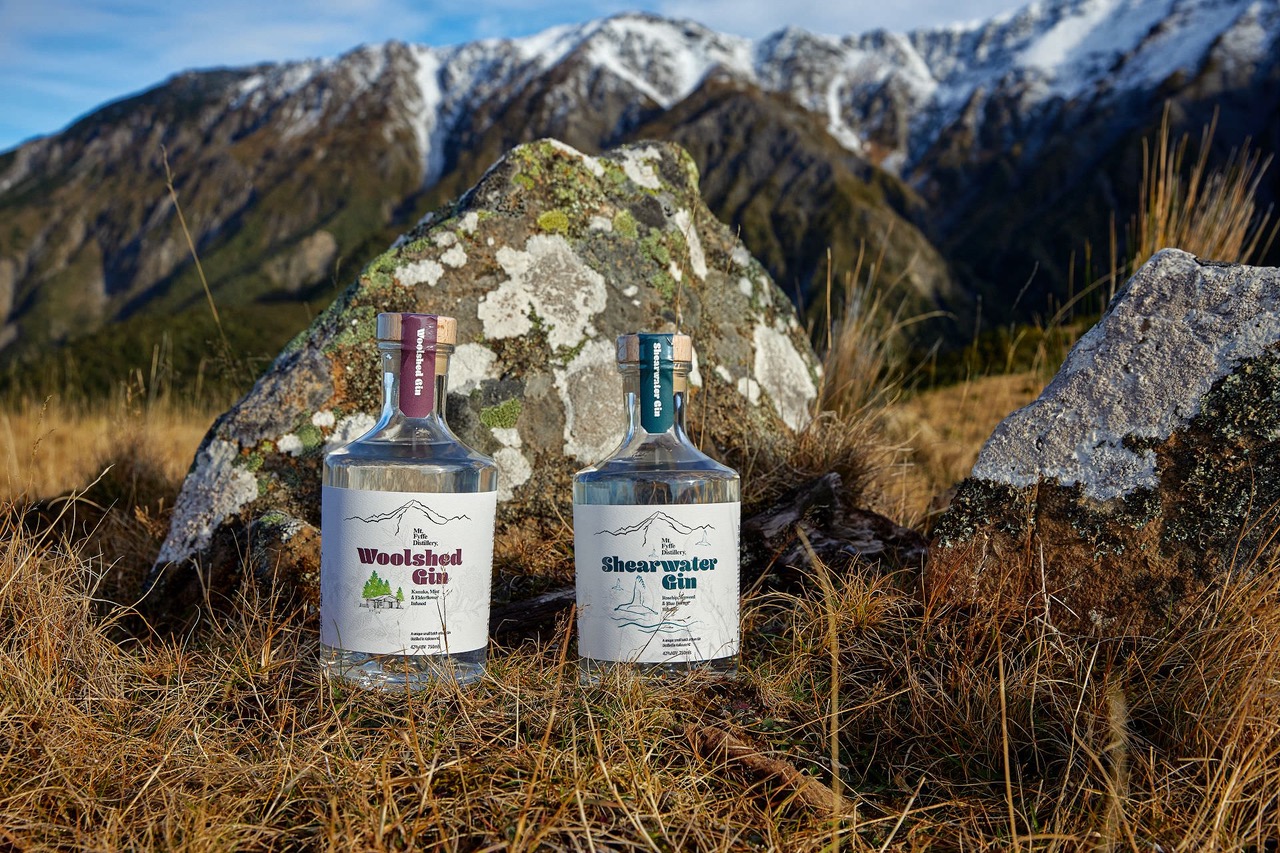 Both her Woolshed and Shearwater blends are award-winners.
She chose the 40L column as a production still for several reasons. Firstly she is a big advocate of vapour-infusion and the 40L column has not one, but two sieve plates where distillers can suspend botanicals above the neutral spirit. One is at the base of the column and the other is higher up, near the top.
This means that Justine has been able to experiment with the placement of her botanicals, and discover which of them benefit from being higher up the column (and therefore have a lighter and contact with the vapour). Being able to layer her botanicals brings even more balance and subtlety to her blends, which have been grabbing peoples' attention from the very beginning (her Woolshed Gin won the Emerging Product Award at the 2021 NZ Spirits Awards).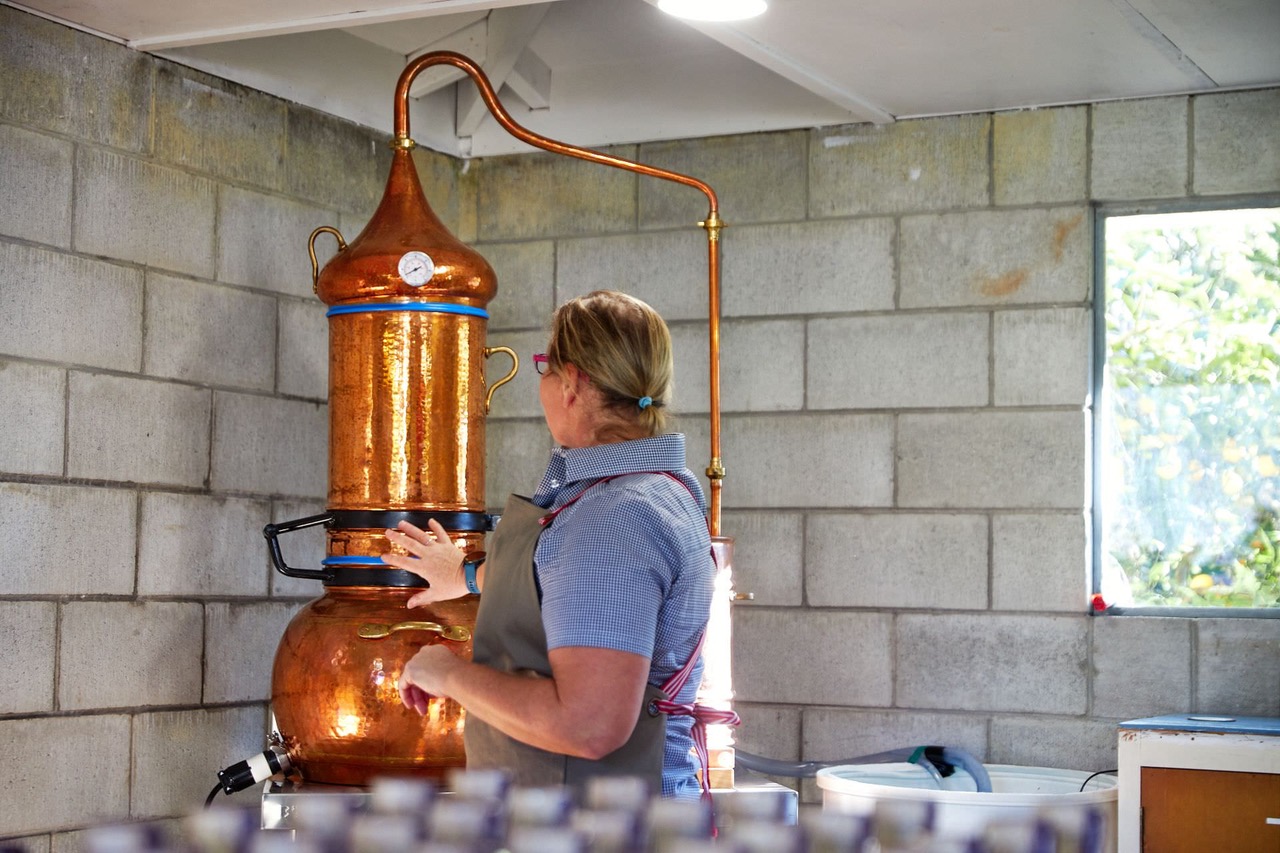 'Bruce' Mt Fyffe's 40L alembic column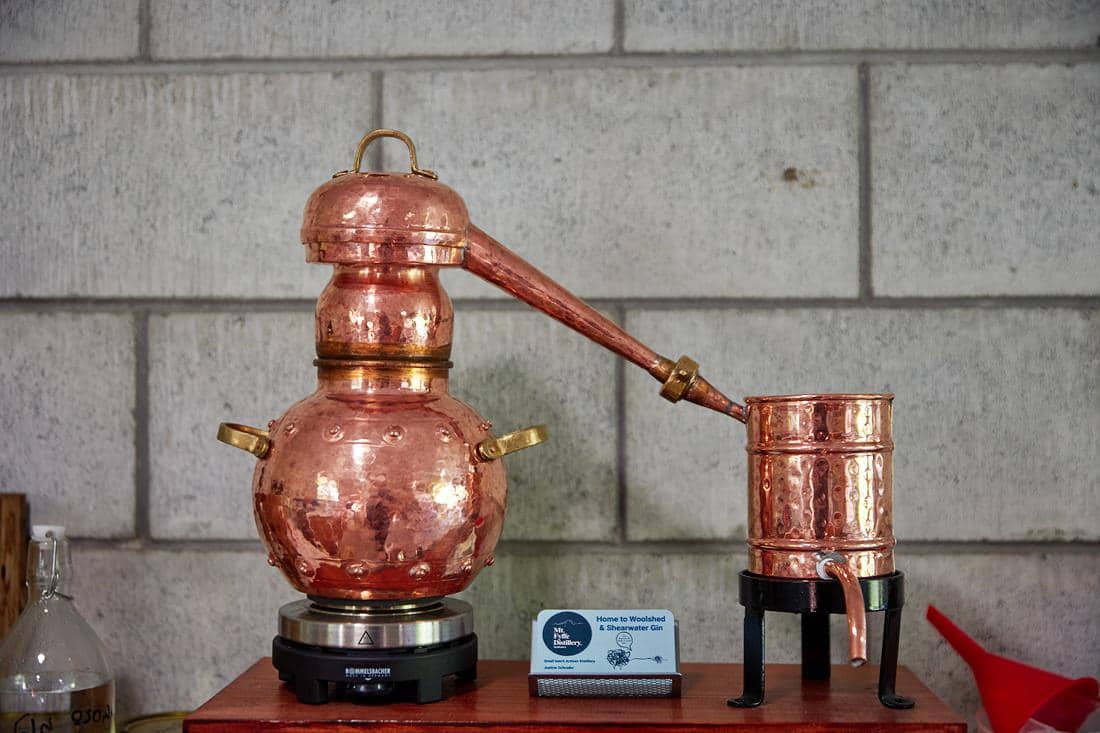 'Teddy' the 2.5L appliance still
Another important reason she went with the 40L is that the size fits in with her approach, which can be characterised as 'attention to detail'. She does it all herself—foraging, distilling, bottling, labelling and packaging (sometimes with her family pitching in to help).
Bruce is set up in her converted garage, which is now more like an aromatic treasure chest with all manner of botanicals drying from the ceiling. It's here (her 'happy place') that the magic happens. This type of distilling allows her to be very hands-on. Justine can trace the process of the gin throughout the run, knowing by the sounds of her still where she's at in the process—from the ticking sound of the grain spirit coming up to temperature, to the vapours flowing through the condenser, to the emergence of the newly-made gin.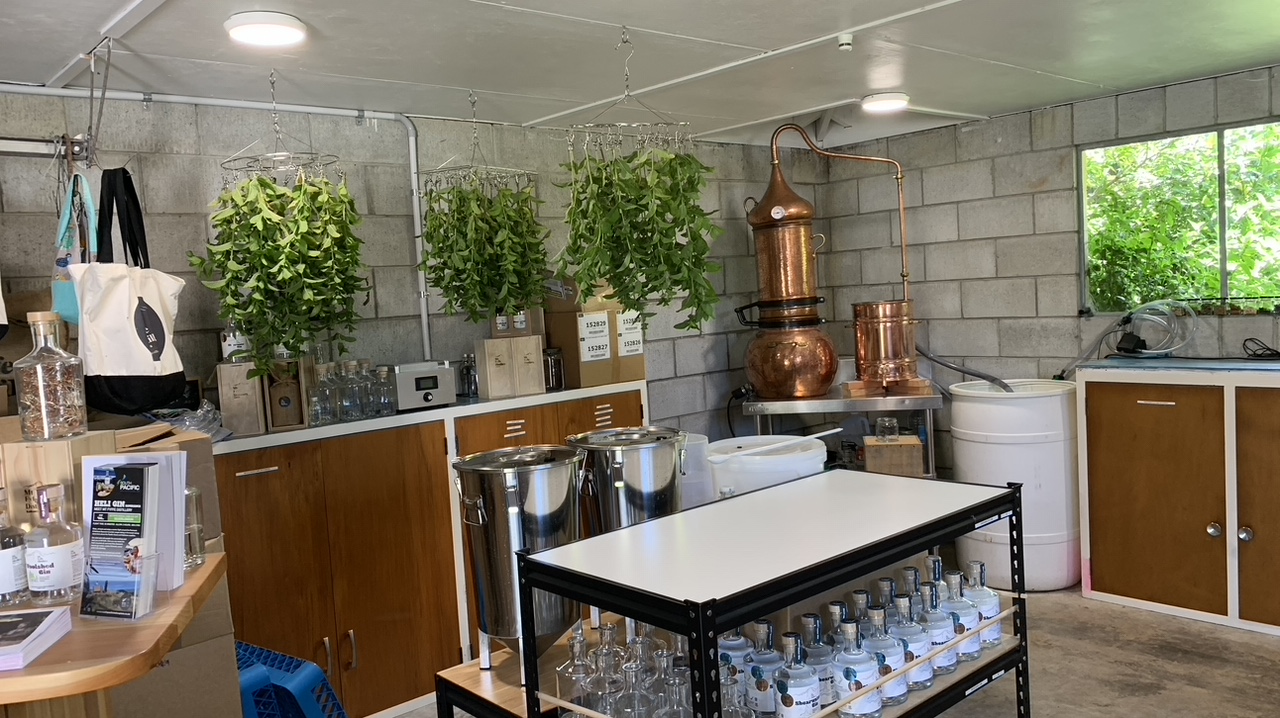 "I am a very small-batch distillery and use a one shot distillation process around 2-3 times a week" says Justine and for this type of production, the 40L still is very manageable "it comes apart easily for cleaning and handling, yet it's big enough to yield a decent amount of gin."
How much does she produce?
From 30 litres of ethanol, Justine takes about 13 litres of wide-cut hearts at around 81% ABV. When proofed (watered down to bottling strength) that's roughly 25-26 litres of gin—34 bottles each run, or around 100 a week—that are all then hand-filled and labelled.
Sustainability is a big consideration for Mt Fyffe Distillery, and everything except the bottle and bottle cap are sourced locally. Justine wants to expand and when that happens she plans to offer a discounted refill service. Until then she encourages people to reuse the beautiful bottle.
When Mt Fyffe does up its production, we'll check back in with her to see what type of companion she chooses for Bruce (and what their name will be!).
Justine started off her gin distilling journey in one of The Alembics Lab's in-person Gin Immersion workshops, so we're immensely happy to see her succeed, and we can't wait to see what's next for her and Mt Fyffe Distillery. You go girl!
–by Jess Culpan